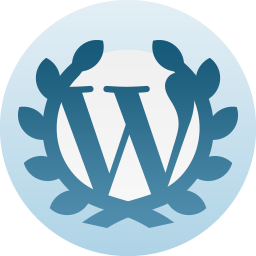 I just received notice that I have been writing, (and, yes, I still refuse to call it "blogging") on WordPress for five years.  During that time I have written 283 stories which were viewed 65,171 times by 17,738 vistors.  The only prodigious thing about those numbers is, visitors usually viewed more than one story when they visited.  In fact, 3.7 stories per visit on average.  That makes me feel good.  You have to assume people read some of the gunk I posted on here without being directed to it by an email that they were sent when the story was posted, or maybe even searched for something and got captivated by some of the other stories.  
Like every "blogger" on WordPress, I check my stats all the time.  I always hope for those days when hundreds of browsers discover me and I become the next "big thing."  The latter hasn't happened yet, and I've only had a handful of days in five years where the traffic on my site tallied in the triple digits.  Okay, maybe only two or three days in five years.  Okay, only one particular day, September 25, 2012.  On that day, there were 181 views of a story entitled, "How to Back Up a Boat Trailer- Conclusion."   However, there was only one visitor to part one.  So how could that be?  Shouldn't, logically, they be reading part one and then on to the conclusion?
Well, further investigation will show that almost every "hit" on the site was from search engines looking for an image.  The lead pitcure on the story was this:
I thought that was damn funny, and fit in with the story consummately, but that's not what they were searching.  One-hundred seventy-eight viewers searched "Monster Truck,"  and this is what they found, full-size from the original story:  
So, I think it is safe, extremely safe, to assume that none of those 178 people bothered to read the story at all.  It was at once demoralizing and disheartening.  Or was it disparaging and dispirited.  Maybe it was dampening and crushing.  Or even humbling and humiliating.  How about you just choose one, because, as an old college professor once told me, "If you use an 'and' between two descriptive words, it just means you haven't decided which one to use."  (I played that back word for word from my mental tape recorder.  Maybe it's a CD player now.  Probably more like a digital file.)
In the first year of "What The Fluffy" the site received 14,549 hits.  As I've stated before, I don't consider this an impressive number.  I mention it only to point out that in the four years since, I have averaged 12,656 hits per year.  In my defense, I didn't write 173 stories like I did the first year.  Things got in the way.  But it seems I have a small following that still reads some of the blather I put up here, so it keeps me at it.  And I thank all of you, even those I have offended, of whom, hopefully, not much.
The other inconsistency with this blog is that it never seems to stay on course.  On my "Who is O. Leonard" page, I state the blogs purpose:
"My simple purpose for this blog is to force myself to write something every day and, in turn,  maybe entertain a little or tell you something you didn't know.  A daily dose of bitching, complaining, historical facts, current events, and plain ol' opinions.  Nothing is sacred.  I find as I get older, my opinions make perfectly good sense.  Most of the time I can't believe everyone else doesn't agree with me.  And let's face it, after Monday and Tuesday, even the calendar says WTF."
Having read that again, I guess the "course" hasn't slideslipped all that much.  It has tended to be more autobiographical of late than it started out, but….wait….click on those digital playbacks and I hear another recording that says you should write about what you know.  Since what "I know" is aptly limited, you get stuck with more of the life experiences than maybe you would like.
Finally, (Yes, we're coming to the end of this post.) you might say that five years isn't that long.  It could be argued that you're right, but I say that it's about the same length of time, on average, of every job I've had.  I've had some for slightly longer and some for slightly less, but, on average, I stayed with each job, in a 40+ year "career," five years.  Doing the math, I've had six major jobs:  A customer service rep, a retail store assistant manager, a bill collector, a town clerk, a customer service rep again, and a billing clerk.  
Doesn't sound like a wildly successful career, not a lot of material to draw from, but you'd be wrong.  Well, maybe not about it being a wildly successful career. WTF.
Right now I am in "early retirement."  What that means is I've reached the age of 62, no one will hire me, I have a lot of free time on my hands, and the "free" part means I don't get paid for it.  Other than a monthly Social Security check, which doesn't quite pay for anything, and doesn't get deposited until the third Wednesday of every month, for as long as the government feels like sending it.   Here's hoping they want to do that for a while.